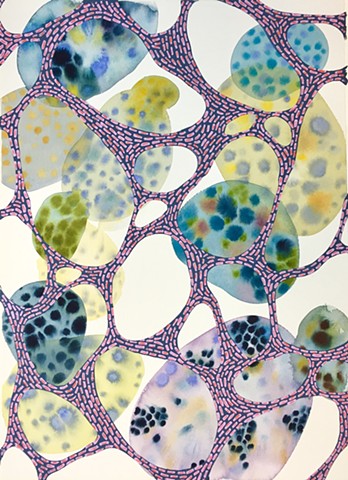 Current and Upcoming Exhibitions and Workshops
KA Artist Shop, Athens, GA
Watercolor Workshop Registration now open
Saturday, July 14
kaartist.com/collections/classes/produc?
"2018 President's Summer Art Series"
Sellars Gallery at Brenau University, Gainesville, GA
Opening reception June 7, 2018 at 5:30pm
galleries.brenau.edu/
Excited to announce I am a supporting Artist for Save San Filippino
Learn more about the restoration project for this 17th century baroque chapel in Castglion Fiorentino, Italy
www.friendsofsanfilippino.org/


Recent Exhibitions
Harding Art Show Nashville, TN
Featured artist
on view: May 3-5, 2018
www.thehardingartshow.com/
Fugitive Color at Weinberger Fine Art, Kansas City, MO
March 1 - April 28, 2018
Kuzana Ogg, Linda Lighton, and Erin McIntosh
www.weinbergerfineart.com/exhibitions/2?
International Variety: a works on paper James Oliver Gallery, Philadelphia, PA
March 3 - April 14, 2018
www.jamesolivergallery.com/
43rd Annual Juried Exhibition, Lyndon House Art Center, Athens, GA
Guest Juror: Wassan Al-Khudhairi, Chief Curator at Contemporary Art Museum, St. Louis, MO
on view March 22- May 9, 2018
lyndonhouseartsfoundation.com/43rd-juri?
Dialogue Solo Exhibition at Wesleyan College, Macon, GA
on view March 28 - April 28, 2018
Opening reception: Wednesday, March 28, 6pm
www.maconga.org/event/erin-mcintosh-sol?
Kaleidoscope at The Classic Center, Athens, GA, curated by Jaime Bull
on view now through May 2018
www.onlineathens.com/features/2018-01-1?



Sign up for my newsletter
Follow link to sign up: eepurl.com/XgSET